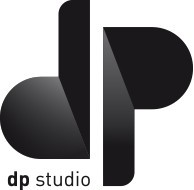 Puffed sleeve (tailored sleeve base pattern)
Using the tailored sleeve base pattern (for the narrow-fit coat) as your starting point, you can construct a puffed sleeve. This pattern represents the shape of this sleeve and comprises an upper and under sleeve but does not provide the seam allowances, as the dp studio method encourages you to transform its base patterns according to your creative desires and the transformation process is made easier. In this way, you can modify to your heart's desire, adding the collar of your choice (tailored or puffed) and the narrow-fit coat base, as long as you do not modify the base pattern structure of the sleeve or change the predefined size of your choice. Available in size 8 to 20 (UK sizes), this pattern will bring you a top-of-the-range result and develops more volume for the sleeve than that of the tailored sleeve. This volume is then reshaped by pleats or darts so that you obtain the exact armhole length needed to assemble the sleeve.
Data sheet
Support

Print medium

Size

From 8 to 20
No customer reviews for the moment.