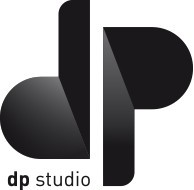 High-waisted skirt
By choosing this high-waist skirt pattern, you can either simply make the skirt as it is or use it as a base for making other models of your choice, without worrying about the hang or balance of the skirt which have already been established in this quality construction.
The volume of the skirt base pattern (basic straight skirt) is maintained in this model and only one part of the outline changes, namely the part that is added above the waistline to obtain a high waist.
We have not included the seam allowances in order to facilitate the transformation process if so required. The elements to finish this piece (for example, the facing and lining…) have not been supplied either, as they depend on how you wish to develop your model and so can be added later when you have transformed the base according to your desires.
Compiled with the rigor and precision of the dp studio method, this pattern will guarantee the highest quality of work in compliance with the size of choice.
Data sheet
Support

Print medium

Size

From 8 to 20
No customer reviews for the moment.