WE COME-BACK!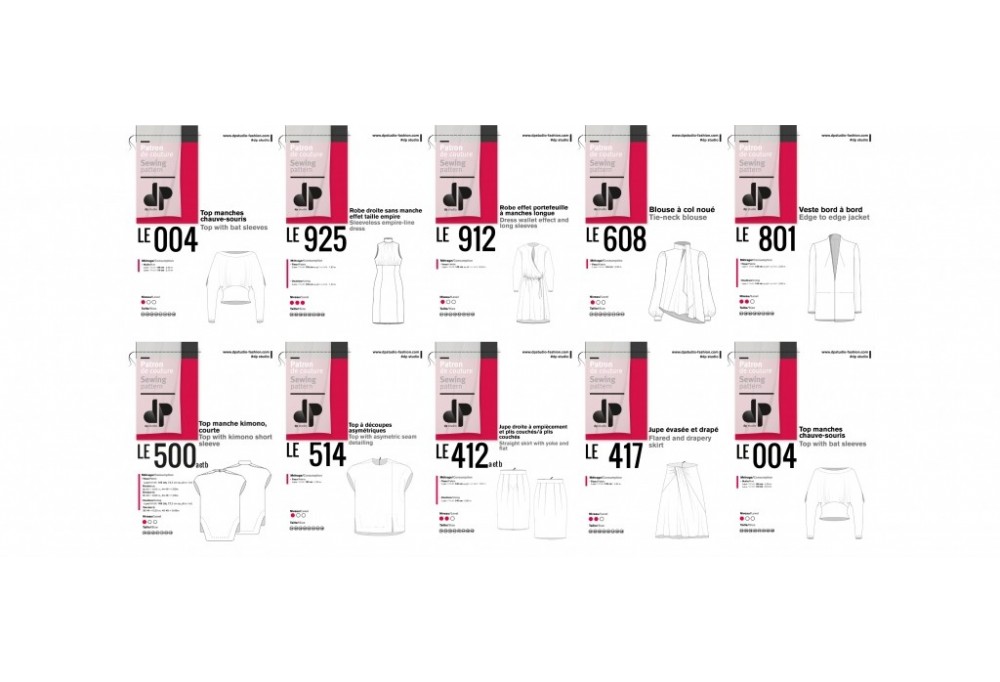 After lots of requests from you, we are happy to announce you that we decided to put back a part of our sewing patterns on our website.
You are going to find a part of the patterns you know but also some novelties who will come for to complete this collection. We have also reworked the instructions who deserve to do it, for to give back to be more legible.
You are going to can buy the single patterns of our So Chic Box collection.

We have doing the choice to put on the website around 30 patterns of our olds collections, the most pertinents to your eyes.
Actually, we develop others projects who we hope will do you pleasure.
From next October 2nd, you are going to discover a fabrics library. Yes, it was a true request from you, can to work the fabrics we use in a realization of our patterns. Now it's a done deal, we present you our first fabrics selection from the luxury houses and of ready-to-wear. We have advised the ecologically responsible while reutilized the stocks of the houses so that to give back them an utility. We have preferred to present you these fabrics by collections so that we can give you some ideas of fabrics combinations. Regularly, we will supply this selection for to match with the trend's moment. We hope that you will find your delight. For us, it was a true delight to do for you this selection.

Mens sewing patterns! Yes, we comes about it, finally. We are going to begin by a first set of 6 patterns who will be the reflection of the trend's moment. We will inform you of the release date of these patterns. We need more weeks of work… Make patterns require some work :-).
We are enthusiastic at the idea of to encounter you in this difficult period for everybody.
We say, see you soon and take care. 
In a friendly fashion
Dp studio