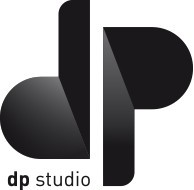 Sleeve for the knitwear base
Useful when making knitwear pieces (those made in knit fabric), this knitwear sleeve base pattern will help you understand and control the volume and hang of a knitwear sleeve. It is available from size 8 to 20 (UK sizes) and can be used as presented or transformed according to your creative ideas.
Transforming a base pattern is easier without seam allowances and this is why they are not indicated on this outline. You will be free to choose all the elements needed for finishing your piece once the base has been transformed in the manner and style of your desires.
If you use this base pattern without transforming it or changing the predefined size of your choice, you can also work with the following outlines:
The knitwear base pattern
The knitwear collar base pattern.
Dp studio's know-how and precision will bring you a top-of-the-range result for all your women's clothing models.
Data sheet
Support

Print medium

Size

From 8 to 20
No customer reviews for the moment.