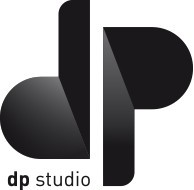 Dropped sleeve with elbow seam
The type of sleeve explained in this pattern lends shape to a sleeve as it is slightly bent. You can use this pattern for the dropped sleeve with elbow seam (for the jeans jacket) as it is presented or transform it according to your desires. The volume at the bottom of this sleeve is fairly classical with a slit in the seam for the hand to pass through. Its hem has been simplified to facilitate assembly with the cuff. The latter is constructed straight (without any shaping). This outline is available from sizes 8 to 20 (UK sizes).
To simplify the transformation process and usage of this pattern, the seam allowances have not been indicated. Once modified, you will be free to add the finishing elements of your choice (tab, zip…).
If you use this base as it is presented in the predefined size of your choice, you can also work with the following pattern to complete your model:
The jeans jacket.
Learn the dp studio's meticulous and detailed working method for women's garment making through this pattern.
Data sheet
Support

Print medium

Size

From 8 to 20
No customer reviews for the moment.