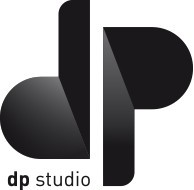 Skirt with two front darts and one back dart
With this pattern for the basic straight skirt comprising two front darts and one back dart, you can develop your skirt models without worrying about balance as it has already been checked in this construction, which can therefore be used as a base.
The front and back in this pattern do have seam allowances, which facilitates the transformation process for you to make your own creations starting from this base. Certain elements, for example the lining, have not been supplied because they will depend on how you wish transform the skirt and so can be added later when you have transformed the base according to your desires. This base pattern skirt has a center back seam and its construction starts at the waist, using the measurements of the future wearer. This pattern can be made from size 8 to size 20 (UK sizes) and will save you a lot of time as you do not have to worry about creating your own base and can simply concentrate on adapting your ideas to this construction.
Constructed in compliance with a predefined set of measurements, this dp studio pattern will bring you all the rigor and precision expected from a top-of-the-range pattern.
Data sheet
Support

Print medium

Size

From 8 to 20
No customer reviews for the moment.
Customers who bought this product also bought: